Water Usage
Water consumption programs implemented since 2002 have significantly reduced our annual consumption of potable water, reducing our reliance on the ailing River Murray.
While overall water consumption has increased, our reliance on potable water has reduced due to the:
Utilisation of recycled (Class A) treated water for non-potables use within buildings and irrigated areas; and
Capture and storage of rain water (in tanks and in the wetlands) at the Mawson Lakes campus.
Year to Year Consumption of Water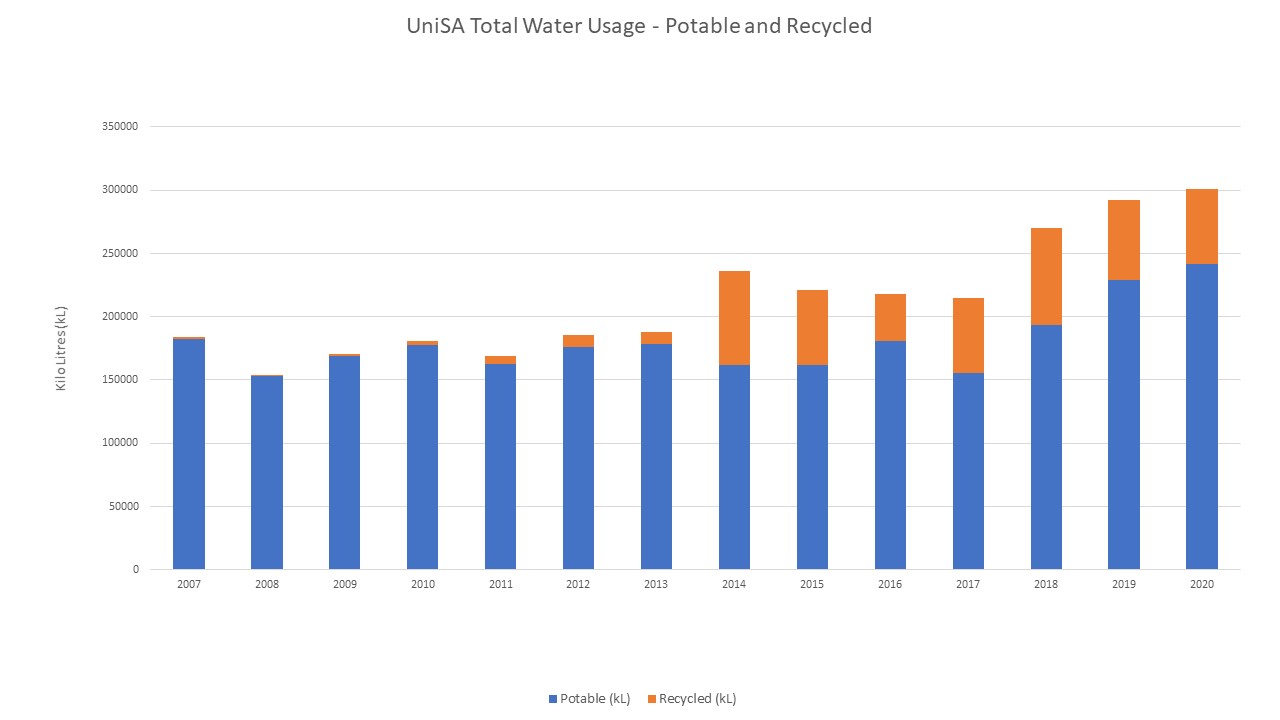 Please contact us if you would like more information on individual campus of building energy consumption.
What can I do to help?
Report faults including leaks ASAP via the Maintenance Request online tool.