AskPTC SvC (Service Cloud)
AskPTC was released on Monday 26 October 2020 and is a central contact point for staff to access PTC services and information. Staff can source information directly from the FAQ knowledge base or submit an enquiry online through a web-based form.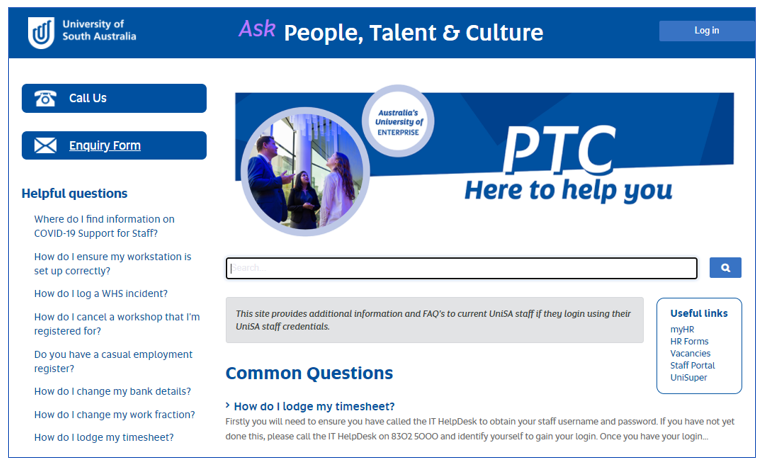 For PTC staff ONLY: login to SvC is https://fed.unisa.edu.au/adfs/ls/IdpInitiatedSignon.aspx?RelayState=RPID%3Dunisacurrent%252Funisaservicecloud%26RelayState%3Dhttps%253A%252F%252Faskptc.unisa.edu.au%252FAgentWeb
User Guides
The following user guides are available on SharePoint.
AskPTC Enquiry Management General Use

AskPTC Enquiry Management

AskPTC for PTC Staff

AskPTC Knowledgebase Administration
AskPTC Standard Operating Procedures
AskPTC Outlook Plugin (to allow an instance transfer of emails from your Outlook inbox to the SvC)
Also see the Self-Guided Activity Videos.
Issues Register
Please lodge any SvC issues or enhancement requests via the PTC SvC Issues Register.