AskPTC SvC (Service Cloud)
AskPTC is a central contact point for staff to access PTC services and information. A relaunch for a new look and feel was released on Thursday 3 August 2023. Staff can source information directly from our FAQ knowledge base or submit an enquiry online through a web-based form.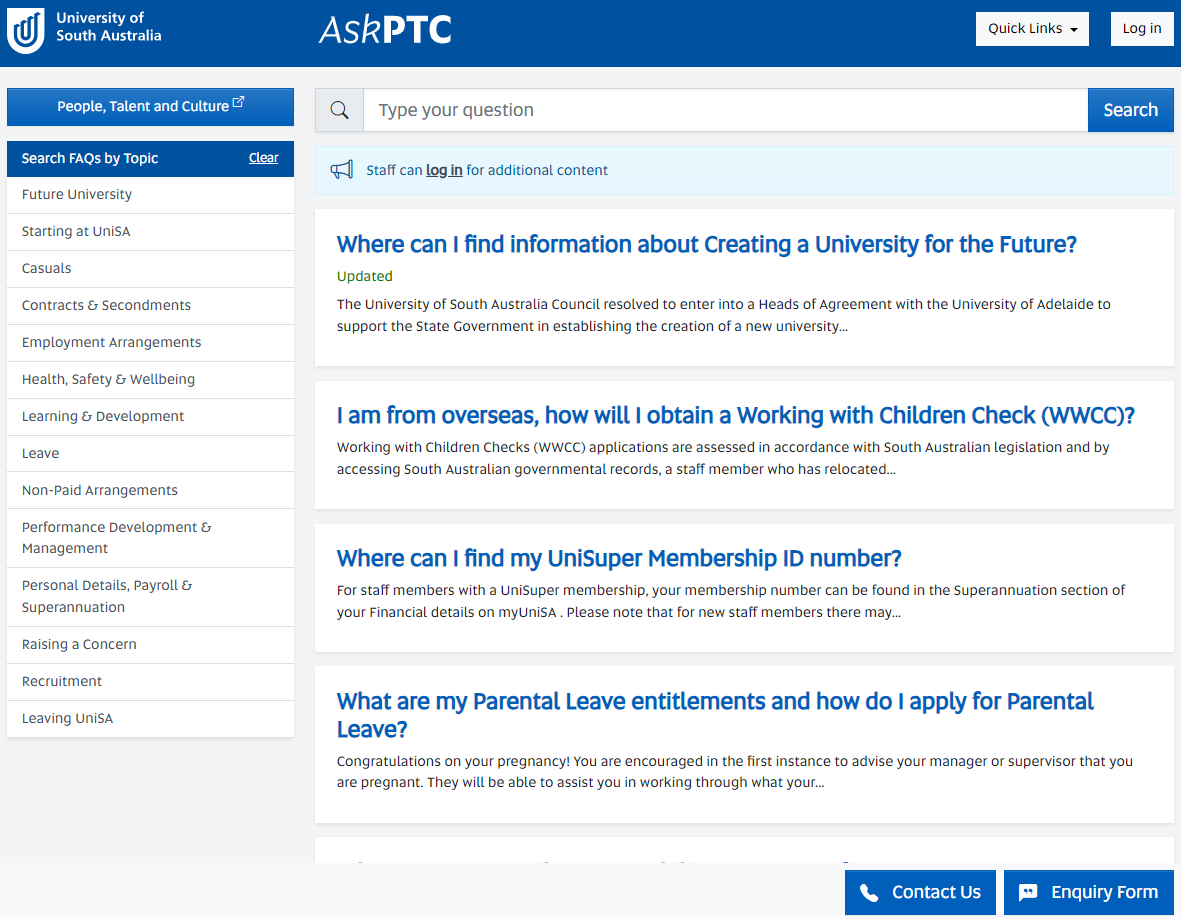 For PTC staff ONLY: Go to SvC link to login.
Contact us for all AskPTC feedback and support.