Wellbeing @ UniSA
The wellbeing website provides information, resources and UniSA initiatives that support staff wellbeing.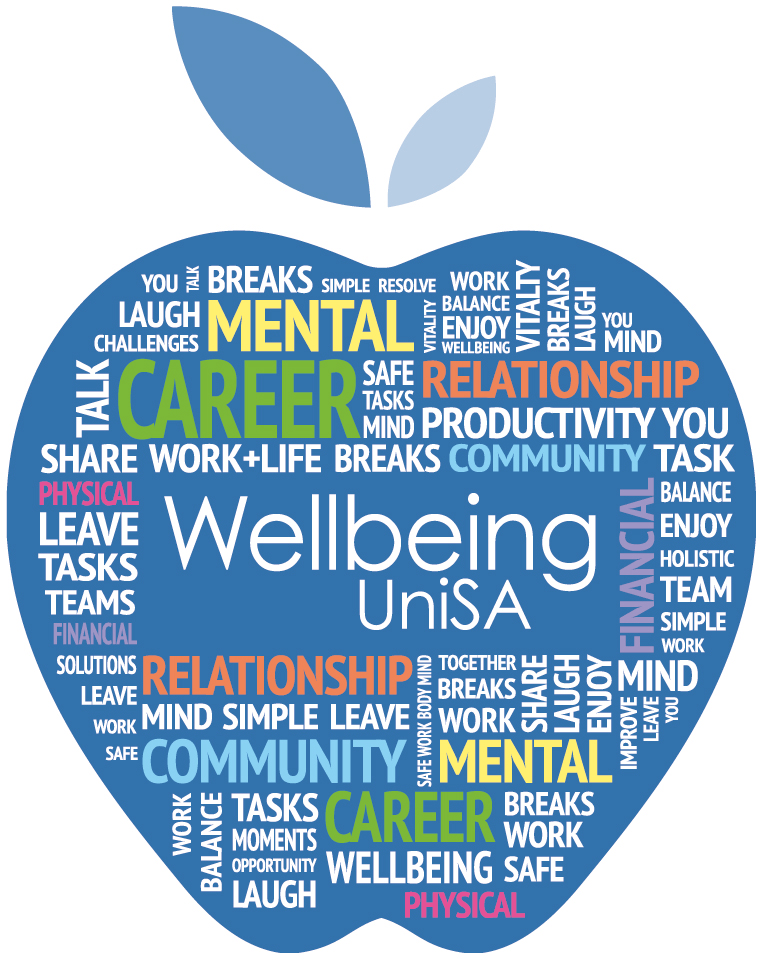 We focus on creating a workplace and learning environment that supports and nurtures the wellbeing of our staff and students so that they can thrive and perform at their best.
As we establish new ways of working and new routines in responding to COVID-19, we also want to support you remaining productive and connected, with additional support for your wellbeing during this period. These resources are on the PTC website and include online learning and development options, social connection tools, team resources and health and wellbeing programs to help us maintain our collegiality and strong sense of community.
The wellbeing framework consists of 6 elements including:
However, your wellbeing is not just impacted by how these elements fare individually, but more importantly by how these six elements interact.
Wellbeing is a continuum, meaning that there is no definitive end point to signify that an individual has "achieved wellbeing". As wellbeing exists on a continuum, so too do each of the elements that contribute to an individual's wellbeing.
Initiatives are summarised under the six elements of wellbeing in the Wellbeing Supports document.
*Adapted from "The Five Essential Elements of Wellbeing' by Tom Rath & Jim Harter
Suggested wellbeing initiatives
Training
New and updated online Bupa modules (2 new modules, replacing the 3 previous modules)
Supporting your Wellbeing