Welcome to the University's wellbeing website. This website provides information, resources and UniSA initiatives that support staff wellbeing.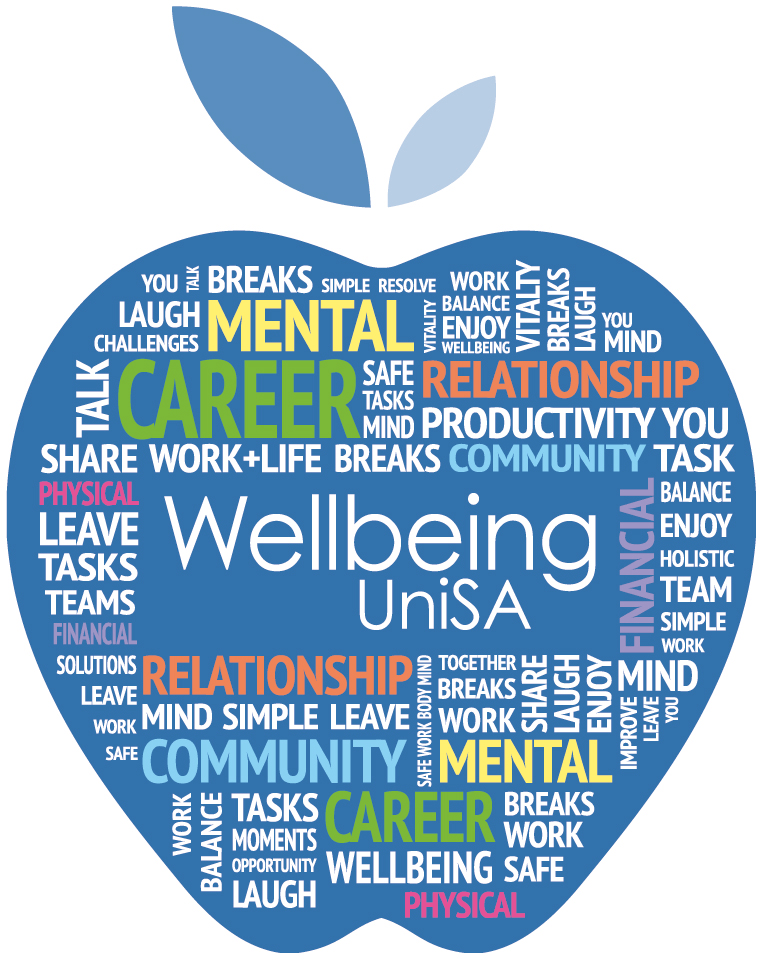 We focus on creating a workplace and learning environment that supports and nurtures the wellbeing of our staff and students so that they can thrive and perform at their best.
The wellbeing framework consists of 6 elements including:
However, your wellbeing is not just impacted by how these elements fare individually, but more importantly by how these six elements interact.
Wellbeing is a continuum, meaning that there is no definitive end point to signify that an individual has "achieved wellbeing". As wellbeing exists on a continuum, so too do each of the elements that contribute to an individual's wellbeing.
Initiatives are summarised under the six elements in the Wellbeing Supports link.
*Adapted from "The Five Essential Elements of Wellbeing' by Tom Rath & Jim Harter
What's on... (promote in your local areas)
Training
Supporting your Wellbeing