UniSA is committed to developing a diverse workforce and a constructive enterprising culture in which everyone can thrive. As part of this commitment, the University has had an Aboriginal Employment Strategy in place continuously since 2002.
Yaitya Warpulai Tappa 2018-2021 is the next iteration of this ongoing commitment to Aboriginal employment, and has been developed in parallel with the Stretch Reconciliation Action Plan. These plans provide a framework for cultural change; containing commitment to measurable actions that build on our achievements to date and ensure we track our continued progress.
Our priority is a culturally competent University community built on mutual respect and trust. This is a key principle of our Aboriginal Employment Action Plan, Yaitya Warpulai Tappa.
More information about our plans can be found on the links below.
Artwork: Antara by Ngupulya Pumani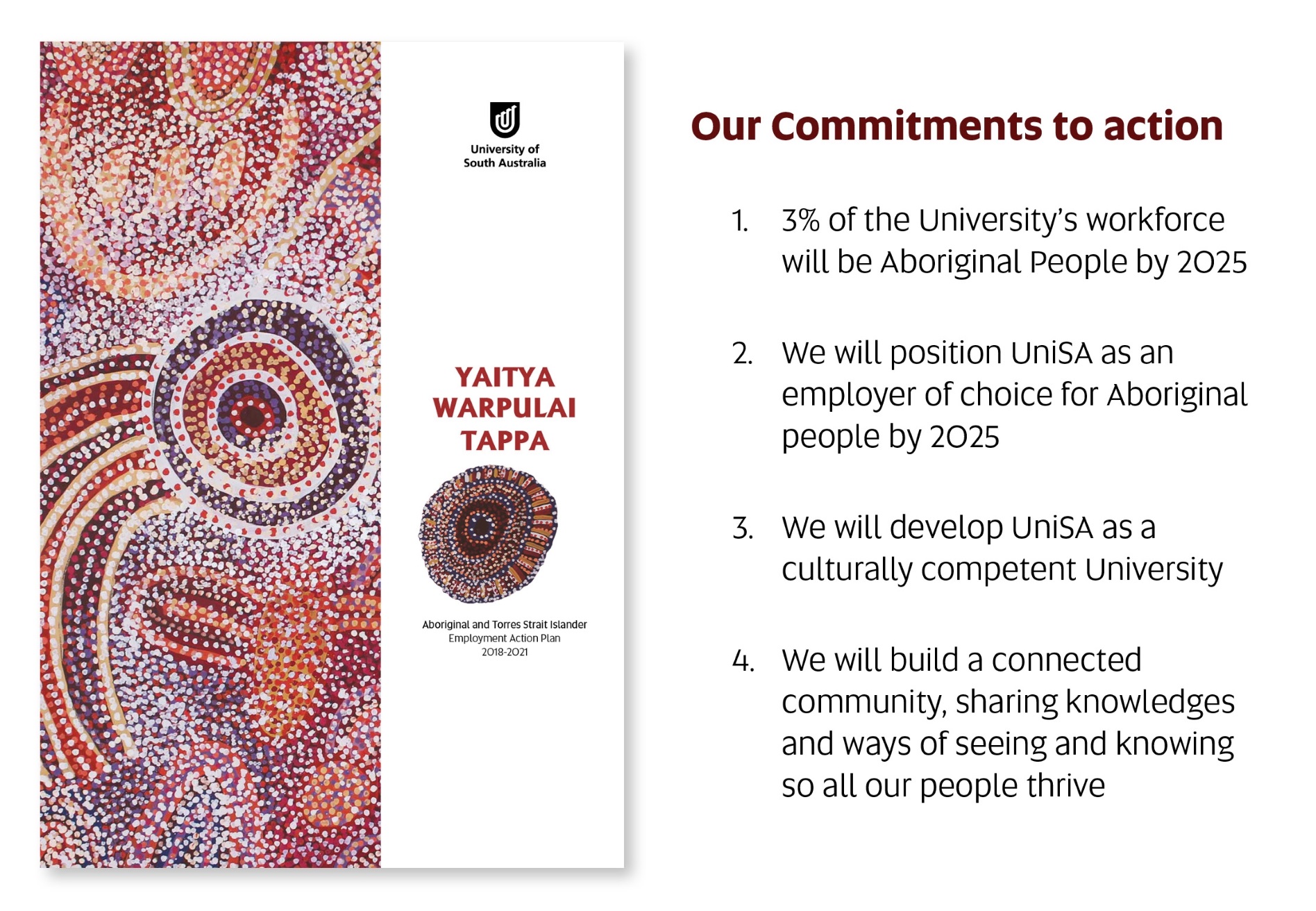 Support for staff
Below are links to information for staff, job opportunities and other initiatives.