UniSA Student App V4
A new version (v4) of the UniSA Student App has been developed to adapt to the needs of UniSA students. The new version contains all of the features from the previous version (v3), as well as some key enhancements.
Authentication. The authentication process has been improved, using the same technology as Microsoft Office 365, learnonline and the Student Portal (myUniSA).
Single Signon. Students won't need to constantly enter their username and password when navigating to UniSA web applications from the UniSA Student App.
No more pin. The pin number function has been removed, allowing you quicker access to the UniSA Student App.
Improved performance and robustness. The entire back end of the application and the data calls have been re-written to focus on performance and stability.
New user interface. Through numerous student focus groups, the user interface has been reviewed and enhanced to ensure it meets students' immediate needs on the home screen, yet also allowing quick access to the many features within the app.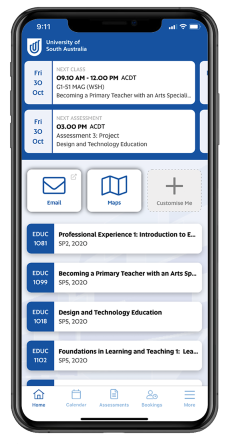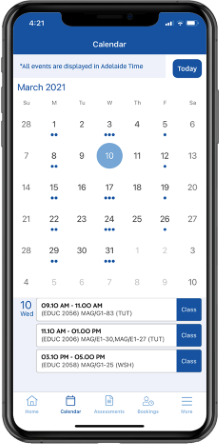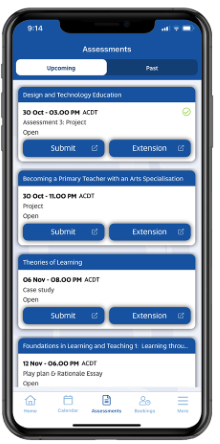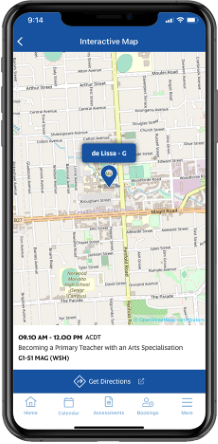 The UniSA Student App gives quick access of key information to students, including:
Class timetable
Upcoming and previous assessments
Course information with relevant system links and course contacts
Study Room Bookings
Barcode
Print Quota
Maps and directions
Library loans
Campus PC finder
Staff Directory
The v4 version was released in mid-December 2020.
Further Assistance
If you require further information or assistance, please contact the IT Help Desk on (08) 830 25000 or 1300 558 654.