Adding Shared Mailbox to Outlook on a Mac
NOTE: The following steps are for after you have installed Office365 and connected to the UniSA VPN.
Open Outlook

Click Tools menu

Click Accounts


Click +
Click New Account...


Enter the Shared Mailbox email address
Click Continue


Enter:
Username = <your individual unisa username>
Password = <your individual unisa password>
NOTE: If your login credentials don't work then you have not been granted permission to the Shared Mailbox and you will need to speak one of the owners to get this access.

Click Sign in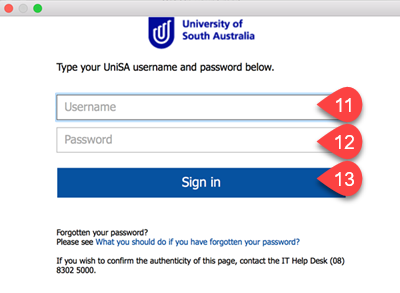 Click Done